---
Lovell's Flowers 4 You Ltd
205 High Street, Hawera, Taranaki, 4610, New Zealand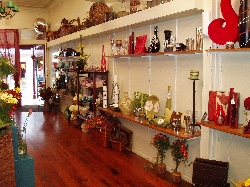 Address:
205 High Street,
Hawera ,
Taranaki ,
4610
About Lovell's Flowers 4 You Ltd:
Lovell's is a long established florist in Hawera. We deliver only the freshest flowers throughout the Taranaki District, including Waverley, Patea, Opunake, New Plymouth, Stratford, Inglewood and Wanganui daily. High quality, made to order beautiful arrangements to your hearts desire.
Opening Times:
Mon

9am - 5pm

Tue

9am - 5pm

Wed

9am - 5pm

Thu

9am - 5pm

Fri

9am - 5pm

Sat

9am - 2pm

Sun

Closed
We deliver flowers to:
Ahuiti
Ahurangi
Albert Road
Alton
Aotuhia
Aramoho
Ararata
Auroa
Autawa
Awatuna
Bell Block
Brunswick
Cardiff
Castlecliff
Corinth
Dawson Falls
Dawson Gate
Douglas
Egmont Village
Eltham
Fitzroy
Hillsborough
Hiruharama
Huatoki
Huinga
Huirangi
Huiroa
Hurleyville
Inaha
Inglewood
Jerusalem
Kai Iwi
Kai Iwi Beach
Kaimata
Kaimiro
Kakaramea
Kapara
Kaponga
Kaponga Town District
Kapuni
Kaupokonui
Kent Road
Kohuratahi
Koriniti
Korito
Lepperton
Lowgarth
Mahoe
Manaia
Manaia Town District
Mangamingi
Mangapani
Mangatoki
Mangawhio
Manutahi
Matahiwi
Matahiwi Landing
Matapu
Matau
Matukuroa
Maxwell
Meremere
Midhirst
Midhurst
Moeawatea
Moeroa
Mokoia
Momahaki
Morikau
Motunui
Moturoa
Moumahaki
Mowhanau
Ngaere
Ngutuwera
Normanby
Normanby Town District
North Mount Egmont
Nukuhau
Nukumaru
Oakura
Oaonui
Oeo
Ohangai
Ohawe
Ohawe Beach
Okaiawa
Okato
Okoke
Okoki
Omata
Omoana
Onaero
Onaeroa
Onairo
Opunake
Orangimea
Otakeho
Paparangi
Parihaka
Parihaka Pa
Patea
Pehu
Pihama
Pipiriki
Pohokura
Pungarehu
Puniho
Puniwhakau
Purangi
Rahiri
Rahotu
Rangikura
Rangitatau
Rapanui
Ratapiko
Riverlea
Rowan
Sentry Hill
Strathmore
Tahora
Takou
Tarata
Tariki
Tarurutangi
Tataraimaka
Taumatatahi
Tawhiwhi
Te Huia
Te Kiri
Te Popo
Te Roti
Te Tawa
Te Wera
Tikorangi
Toko
Tumahu
Tuna
Tututawa
Uia
Upper Kahui
Urenui
Uruti
Waihapai
Waingona
Waiongana
Waiongona
Waipuku
Waitahinga
Waiteika
Waitoitoi
Waitotara
Warea
Waverley
Waverley Town District
Westmere
Whakamara
Whangamomona
Wharehuia
Whareroa
White Tank
Overview for Lovell's Flowers 4 You Ltd
All reviews for Lovell's Flowers 4 You Ltd
Customer awarded 5 stars.

I always use Lovell's Flowers 4 You Ltd. I find them excellent. Then flowers are always delivered when I want them too. The flowers are always what they say . Thank you.

Very pleased with the bouquet of flowers, my grandmother LOVED THEM!

My friend rang from NZ to say that the pot plant had been delivered and she was delighted with it ! The cyclamen was in good condition and the colour brilliant. And I was very impressed with the whole process of sending the order. It seemed that no sooner had I ordered online that the plant was in the hands of my friend. Thank you Lovell's.

exactly what I ordered. thanks

Great service, delivered on time. Exactly what I ordered. Thanks

Customer awarded 5 stars.

Great flowers! Delivered on time! Cant complain.

Awesome service! Would recommend them to everyone! Thanks heaps!

Well done services, have been advised by my partner that the flower and teddie was wonderful! Thank you

excellent service will use lovells florist again

Although I only ordered the flowers the night before my Mum's Birthday (from England), they were delivered on her special day. She was very pleased with them and sent me a photo. I will be using this service again. Thank you.

They arrived fast and judging from the response were very nice, thank you very much :)

Customer awarded 4 stars.

My Mum was very pleased with the flowers I ordered for her for her birthday. Thank you for a prompt and efficient, same day service. It fully met any expectations I may have had. Jo Robinson

Thank you so much, the bouquet was perfect and made my partner very very happy...a very prompt service and i highly recommend using them.. thanks so much B Hopkins

Customer awarded 5 stars.

Flowers were on time and I've been told they were Stunning.

The flowers were the florist's choice and they looked lovely. My Mum was very surprised and pleased. It was fantastic that they were delivered on the day requested to Opunake, a rural area - well according to Aucklanders!

I didn't actually see the flowers but the friend who received them said they were stunning, so thankyou!