Mother's Day Flowers delivered in New Zealand on Sunday 13th May. Order Now!
---
Order Today from our top picks for International Mother's Day
---
Hugs And Kisses
Petite arrangement of flowers presented in a hessian gift bag. Mix of flowers in pale pink, white and green.
NZ$70.00
---
Ashleigh
Let the florist choose the best pink and lilac blooms of the day and enjoy gorgeous fresh flowers for any occasion.
NZ$95.00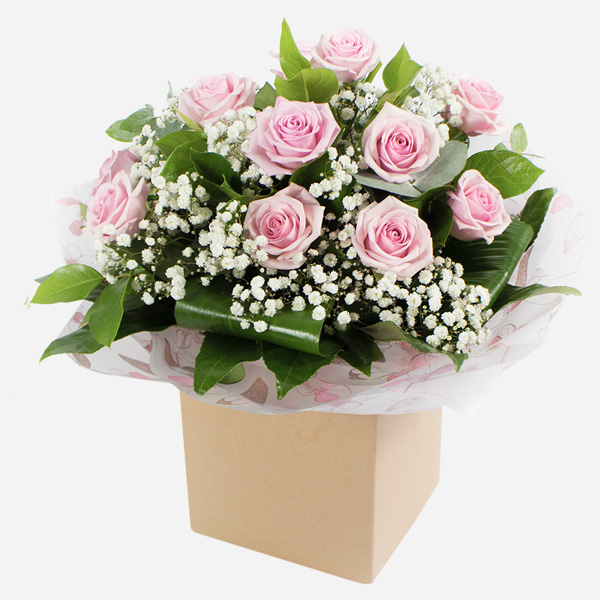 ---
Dreamy Dozen Pink Roses
A stunning handtied of Dozen pink roses arranged with greenery and filler.
NZ$110.00
---
Not sure which flowers to order? Surprise them with 'Florist Choice'
---
Florist Choice
Let the florist choose the most beautiful blooms of the day. Hand delivery made by the local florist to ensure the flowers are delivered in pristine condition.
NZ$70.00
Reviews on
---
Click Here to read our reviews on Feefo

Trusted
Reviews
Click Here to Read Reviews

Secure
Checkout
With Card Verification
Sameday National & International Flower Delivery
If you're looking to send flowers today to a special friend, family member or loved one anywhere in the UK or further afield, this handy guide will help you select the right design for the occasion. Featuring a selection of our most popular designs suitable for all occasions, alongside dedicated sympathy and luxury ranges, you're sure to find the perfect design for that important moment. Direct2Florist is the ideal choice when it comes to sending flowers. Your order will be made by hand and personally delivered by one of our carefully selected, highly-skilled member florists so that you receive wonderful service and beautiful flowers. That's the Direct2florist guarantee.