Star Rated Florists in New Zealand - Go Local and get the Best
Thanks to the digital age, more and more information is available than ever before to help us make decisions about what we buy and do. For example, before we book a hotel we'll check the ratings on Trip Advisor and before we buy something as mundane and everyday as a fridge freezer we'll check to see what customer reviews say about it before parting with our cash.

Customer reviews and ratings are everywhere, providing us with much more data than we've ever had before, so why should sending flowers be any different and why shouldn't customers be given the opportunity to choose their florist?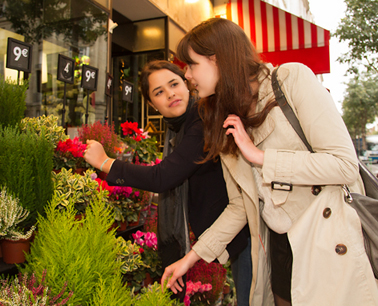 Let customers decide

In a world where flower senders usually have no control whatsoever regarding which florist delivers their order and how good they are, Direct2florist offers a totally unique customer-centric approach. When sending flowers you can choose which of our star rated florists in New Zealand you would like to complete your order – and read real customer reviews.

Every time that florist has delivered an order we'll invite the flower sender to rate and review the flowers delivered and the overall experience out of 5. That helps future customers send flowers with confidence and proves that it is possible to go local and get the best.

Maintaining standards

What's more, because we'll publicly display all reviews, it ensures standards remain high. Every New Zealand florist on Direct2florist is a local business where reputation matters – the better their service the better their rating and the more orders they will get. It's a win win for florist and customer!

It's also why independent review company Feefo – we invite customers to rate us on there as well – has awarded us with GOLD TRUSTED status, which is only given to businesses who maintain a service rating of 95% or more throughout the year. Direct2florist believes that local florists are best – you simply don't get the same feeling when a battered cardboard box arrives with your flowers in compared to a florist delivery driver arriving to deliver a bouquet by hand – and that customers should have the final say over who completes their flower order. That's why we're revolutionising the way people send flowers in New Zealand.