---
Bloomers Florist
4 Bayview Place, Timaru, 7910, New Zealand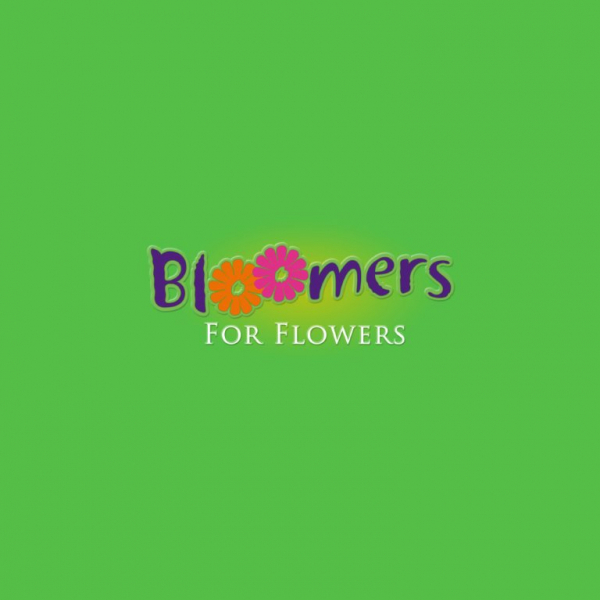 Address:
4 Bayview Place,
Timaru ,
7910
About Bloomers Florist:
We are South Canterbury's largest flower shop and wholesaler with hundreds of fresh flowers coming in daily We can do same day delivery as far North as Ashburton and South to Oamaru. as well as overnight delivery right around NZ Give us a call on 03 6888844 to check delivery and to order open 6 days a week and extended hours over Valentines, Mothers Day and Christmas
Opening Times:
Mon

8am - 5:30pm

Tue

8am - 5:30pm

Wed

8am - 5:30pm

Thu

8am - 5:30pm

Fri

8am - 5:30pm

Sat

9am - 3pm

Sun

Closed
We deliver flowers to:
Albury
Anama
Arundel
Ashburton
Ashton
Ashwick Flat
Awamoko
Beautiful Valley
Bortons
Burkes Pass
Care
Carew
Cave
Chertsey
Clandeboye
Claremont
Cormacks
Cricklewood
Dromore
Duntroon
Ealing
Eiffelton
Elgin
Enfield
Esk Valley
Fairlie
Fairton
Fairview
Flemington
Georgetown
Geraldine
Glenavy
Gleniti
Hackthorne
Hakataramea
Hakatere
Hatfield
Hazelburn
Hilderthorpe
Hilton
Hinds
Hook
Hunter
Ikawai
Island Cliff
Kaingapai
Kaingapai Hakataramea Station
Kakahu Bush
Kauru Hill
Kelchers
Kerrytown
Kimbell
Kingsdown
Kowhatu
Kurow
Laghmor
Lagmhor
Lake Tekapo
Lauriston
Levels
Lismore
Livingstone
Longbeach
Lowcliff
Lowcliffe
Lyalldale
Lyndhurst
Lynnford
Maerewhenua
Makikihi
Marakerake
Maruwenua
Maruwhenua
Maungatiro
Mawaro
Mayfield
Mitcham
Morven
Mount Somers
Newland
Ngapara
Normanby-nr-Dunedin
Orari
Orton
Otaio
Otekaieke
Otekaike
Otipua
Overdale
Owersby
Papakaio
Pareora
Pareora West
Peebles
Peel Forest
Pleasant Point
Pleasant Point Town District
Pleasant Valley
Pukeuri Junction
Punawai
Pusey
Rakaia
Rangitata
Rangitata Island
Raorao
Rapuwai
Riverside
Ruapuna
Saint Andrews
Salisbury
Seadown
Seafield
Sherwood
Sherwood Downs
Somerton
South Rakaia
South Rangitata
Southburn
Strachans
Straun
Studholme Junction
Sutherland
Sutherlands
Tawai
Te Moana
Tekapo
Tinwald
Tinwald Town District
Tokarahi
Urrall
Uxbridge
Valetta
Waiareka Junction
Waiariari
Waihao Downs
Waihao Forks
Waihaorunga
Waikarua
Waimate
Waioreka Junction
Waitaki
Waitawa
Waitohi Flat
Wakanui
Washdyke
Waterton
Westerfield
Weston
Wharua
Wheatston
Wheatstone
Whitstone
Willowbridge
Willowby
Winchester
Winchmore
Windermere
Windsor
Winscombe
Winslow
Woodbury
Wynchmore
Temuka
Where to find us:
More About Bloomers Florist & History
We have been in business for 20+ years. The largest flower shop in South Canterbury we have a large range of flowers and accessories to use.
We are open 6 days a week and extended hours over special occasions
Specialties
We have a huge chiller of flowers!! With lots of flowers coming in daily, we are lucky enough to be able to choose between lots of different options
We specialize in bouquets in all colours, arrangements and plants.
Location & Delivery
We are located in Timaru - 4 Bayview Place (the street behind Z petrol station)
We deliver in Timaru 2 times a day, the courier service goes to local towns morning and afternoon and to the rest of the South Island with an over night courier run
Overview for Bloomers Florist
All reviews for Bloomers Florist
Excellent service that was way beyond what I expected. Difficulties with where to deliver to were dealt with through very helpful emails, Bloomers, Timaru, NZ deserve top rating

The flowers ordered were wilting when my sister got home from work , thought most cut flowers were put in a water pocket. At the very least tex to their cellph would have been helpful when finding no one at home otherwise what is the point of asking for the person's number if you dont intend using it. It was a special birthday and wouldnt this florist again. Very disappointed.

Very Satisfied!! amazing work, Thank you again Bloomers Florist.

Great personalized service with feedback information of the procedure. I recommend it to everyone who would like to give their loved ones a special gift, even from more than 18.000 km away.

Thank you very much Bloomers Florist!!! You did well. I am speechless when i see my order how beautiful it is. This is not my first and last order. More power and God Bless to the team!! Thank you very much guys. 10 Star for this Florist!! :)

Beautiful bouquet delivered on the day requested.Thank you for the excellent service.

Bloomers delivered ontime and good communication regarding order!

flowers are beautiful and 1st class service thank you

Quick easy and beautiful arrangement as usual. Thank you.

Really easy to use. I'd left it to the last minute to order anything and flowers were delivered on time and the recipient was really happy with them.

Very happy wife, happy wife happy life. Brilliant service and true to what was described on the website, would definitely recommend.

Excellent service, highly recommended. Thank you!

Always helpful and prompt. I've never been disappointed with their products!

Bloomers did an excellent job. They even emailed me and asked if I wanted any particular flowers or colours. I have been sent a picture of the flower display and they were really lovely

Always use bloomers. Best service ever

Once again delivered a great product and went out of their way to do it. Have used many times. Thank You.

Very quick and lovely service. They delivered within 2-3 hours of the end of day. The flowers were also well-received and beautiful.

I received prompt service, great correspondance and the recipient told me the flowers were beautiful so I would me more than happy to order flowers from direct2florist again.

Very happy with great service and communication. Flowers were lovely and delivered as requested. Thank you :)

So I decided to branch out from the usual long-distance florist even though in the back of my head I wondered at what risk? I shouldn't have worried at all. The recipient (a sick elderly lady) of the flowers was delighted with the arrangement received; and I was happy with the cost and input into the flowers that were to be sent. I won't be going back to the usual suspects ever.

Great service and would definitely use this service again. Mum got her rose plant on time.

Wonderful Florist to deal with!Sent flowers that were appropriate to the occasion and picked lovely colours of the flowers.Made us feel like we were special and cared for. Another great quality of this florist is that they sent us an email with photos of the finished product!This is a unique quality that I found so touching!no other florist has done this before!Thank you Bloomers!Keep up the GREAT work!Will be recommending you to family and friends :o)

Once again you have delivered great service and product. Thank you

The staff at Bloomers, Timaru, were most helpful in that I wished to customize part of my order - which they were happy to do; they honored my request, and with great skill, produced a beautiful product. Because of their expertise in their work, the arrangement was very well suited to the purpose for which I had ordered it, and it was easy to transport, and then be place as desired, in its final location. The second part of my order - an arrangement picked from the web-page display - was very well received, and greatly admired by all present at that time. Final words: I am well pleased with Bloomers Florists' work, and I recommend them, without reservation, to any and all who wish to have the finest in floral arrangements, coupled with outstanding, on-time, service!

Customer awarded 5 stars.

Thankyou for the lovely service, the end result was more than i could have asked for :) Thanks Tim

The most beautiful bunch of flowers arrived for my mum on mothers Day! I choose the flowers and the colours she liked and Bloomers made up the bouquet. My mum loved them. Thankyou soo much for making my Mother's Day! It's nice to know I can still surprise my family when living overseas.

Customer awarded 5 stars.

Excellent customer service! The delivery person was very sweet, she even read the message in the card to my Nana.

The flowers were absolutely beautiful. Family rang me to tell how fabulou the flowers looked. A fantastic business with such professional &friendly staff. Thank you so much. Adrienne

Outstanding service - responded to email even though I believe they had closed for the day, asked about my colour/flower choices, gave very good delivery time information .. then sent me photos of the flowers on the day of delivery! They were loved by my Mum. Thank you! Will use again, no question.

Mum was very impressed with her flowers, the service was great, even got photos of the flowers that were sent, that's a nice extra touch. Will use you agin next time for sure, thanks.

Thank you once again for great service

Customer awarded 5 stars.

Excellent service, which I will definitely use again. Couldn't have been easier, and was really nice to get a picture of the flowers delivered.

Was great to get a personal email direct from the florist folowing up my order. Will definitely use this service again.

Customer awarded 5 stars.

still can't believe how easy and fast ordering from here is . Completely satisfied for sure. Thanks for the A++++ service.

Very good service and beautiful arrangement of flowers.

Customer awarded 5 stars.

Customer awarded 5 stars.

Awesome service! :) Thank you so much!

Thanks for the great service. Getting photos of the flowers was the finishing touch to the great service.

Fantastic fast delivery service and great flowers - would use again :)

Easy step by step guide and beautiful choices of flowers/florists

excellent flowers were lovely and great sevice would recommend to all

I have been using Bloomers for years, when I was living in Timaru and now through direct2florist as I live in Melbourne. The flowers are always presented beautifully and their customer service is amazing. Many thanks Lisa

First class Florist. Fantastic personal service. Would like to give them 10 stars!

I found Bloomers to be very helpful and considerate, the flowers that they chose and arranged on my behalf were beautiful. I would definitely recommend this excellent florist.

Excellent Service and Beautiful Flowers!

Beautiful flowers. Great service. Thank you.

More than helpful supplier who had to change my initial order (wrongfully filled out by me). In the limited time available to her, she kept me up to date every step of the way until the final result was ready to be delivered and in time too.

Thankyou so much, the flowers were beautiful, Mum loved them and the service was superb

Flowers delivered on time,wonderful service always and flower quality outstanding

Customer awarded 5 stars.

Customer awarded 5 stars.

Excellent communication and beautiful arrangement. Highly recommend

Beautiful flowers and the service was outstanding. Extremely good communication from the florist which is very important. I will certainly use this florist again.

A cut well above the rest, Bloomers went out of their way to get flowers to my mother with very short notice and on a public holiday! I really am so impressed and grateful, and a sad day was certainly brightened up by your beautiful Lillie arrangement. Thank you so so much, Charlotte

Could not be happier with the service I received from this Bloomers Florist ???? First rate service ????????????????????

The flowers were lovely, just what was requested and very promptly delivered. Thank you.

Excellent personal service. Great communication keeping me up to date. These people give that extra bit more that others don't. Great getting the photo of the flowers with the person at the other end, a nice touch. 10 out of 10

Just the most wonderful service I have ever seen! Would recommend a thousand times over. Cherilyn made a gorgeous bouquet and it had a very personalised touch. I even got a picture when she'd made it! Just fantastic! Thanks a tonne Cherilyn. Great job!

Excellent service and great to receive the follow up photo. Having been a florist / flower grower I have high standards and this business lived up to my expectations. Cheers Lyn

Really awesome florist. Personal and excellent service rendered. Thank you.

Perfect flowers! You were so good to deal with, always friendly an helpful! Mum loved her flowers, and the photo of her with them was so beautiful. Thankyou highly recommend x

Absolutely fantastic service.

Customer awarded 5 stars.

My Sister was surprised and pleased with her flowers. Thank you. Pam

once again great service, thank you

Fantastic service. I ordered the flowers from Auckland and without any prompting I was emailed a photograph of the flowers. My grandmother was delighted.

Very happy with great service. Always used Bloomers Timaru when lived there. Great can still use them now I'm living in Australia. Thank you.

Prompt delivery, beautiful flowers. Thank you once again

Prompt service, very helpful, have used them twice now. Recommend to others.

Thank you so much.....the red rose was perfect and delivered on time. The online ordering was easy to do, would totally recommend.

An excellent service. Recipient very pleased with flowers. Delivered as requested.

Good customer service, beautiful flowers and were very happy and willing to cater for my needs

Customer awarded 5 stars.

Customer awarded 5 stars.

It was great to get an email from Bloomers Florist about the order and a suggestion to change the flowers slightly because they were going to a hospital was a very good idea. The recipient was thrilled with the flowers.

Great, prompt service. Still waiting for GST receipt.

Great o be able to send sunflowers when not in season

Delivered the day before requested, not sure what happened. But lovely blooms :)

great communication and lovely flowers sent on time.

Customer awarded 5 stars.

Customer awarded 5 stars.

flowers delivered promptly ,the person that I sent flowers to said they were lovely thank you Jen

Wonderful service - fast, beautiful flowers and lovely photo to us too so we could see what we had sent. Thank you and Bloomers for this great service. Best wishes From Kay & Mike

always superb service, lovely flowers and very reasonably priced as well.

Great service. Always beautiful fresh flowers.

Customer awarded 5 stars.

awesome service, quick and easy to use, no complications :)

My friends told me the flowers are beautiful. Thankyou very much.

Customer awarded 5 stars.

Once again Bloomers made a lovely job of flowers that I ordered from the UK, for my Grandother's birthday. Best florist in Timaru!

Fabulous friendly service - and the flowers were absolutely stunning - Mum was tickled pink (just like the flowers). Thank you!!

On time delivery, nice selection of blooms, well presented

Customer awarded 5 stars.

wow great service. There same day that afternoon. How do you do it?

Awesome service, would highly recommend to all, Flowers very beautiful so I was told! Whole procedure was easy, fast and efficient! Many Thanks!!

excellent service and I was very impressed when florist sent e-mail with photo of the actual flowers. very professional and personable.

Great service and communication given such a late order on a Saturday. Beautiful flowers.

Fantastic service thank you so much.. M Ashcroft. Isle of Man.

Wow! I was not only impressed by the reasonable prices, but also with the speed with which the flowers were delivered. I forgot my Grandma's birthday and was hoping to have the flowers delivered at the earliest, a day late. I ordered the flowers at 1230 pm and they were at her door at 330 pm. I'm pretty sure you can't get faster service than that, especially when ordering from the other side of the world. In fact, within 30 minutes of submitting my order, the florist emailed me about the order, letting me know they had received it, sent a picture of the completed flowers, and notified me of the delivery. Service fees and delivery are a screaming deal next to interflora and others, and I will definitely use this again!

Fantastic - even emailed me a photo of the arrangement. Would definately use them again.

Our daughter told us the flowers were beautiful.

Thank You so much. The flowers that I ordered were perfect.

Customer awarded 5 stars.

Beautiful arrangement - flowers fresh and lasted well.Thank you so much :)

Fantastic service when the flowers got lost because I supplied the wrong delivery address. Bloomers found the flowers after a series of well-intentioned people moved them from house to house, and then Bloomers freshened them up so when they were finally delivered to the recipient they were in perfect order. And the flowers were beautiful to look at and smells. Unbelievable service.

Customer awarded 5 stars.

My mother was absolutely thrilled with her mother's day flowers!

Beautiful flowers, excellent service.

As usual happy with the service they never let you down.

Placed order for Mothers Day on Saturday morning - they were delivered that afternoon. Mother in Law was delighted with the flowers and filled two vases with them. Will use Bloomers again.

Customer awarded 5 stars.

I cannot comment on the state of the flowers or the look of the bouquet as I did not see it, but the service was great :)

Customer awarded 5 stars.

Satisfied is an understatement, we're extremely happy with the service . We appreciate the effort of delivering on the time we requested. And judging from the happy tears of the recipients, the flowers must have been absolutely beautiful !

Absolutely fantastic. One of the best customer service experiences I have had in dealings with companies throughout the world. I have used this florist on more than one occasion and there service is without peer. Rosemary.

very happy with the personal 'email' service - was pleasantly surprised to be asked what I wanted have used interflora in the past and just ordered from a picture and paid - no contact at all - very impressed with your service - the flowers were beautiful too. thank you

They loved both sets of arrangements. Thank-you

Awesome service, flowers beautiful. Prompt arrival ++ thanks guys!

Really happy with the service, quick and lovely flowers/arrangement!

Customer awarded 5 stars.

Customer awarded 5 stars.

Two deliveries in a week both on time as asked and both reported fantastic product delivered.

On time and excellent value.

Customer awarded 4 stars.

Bloomers Florist have done well. Made an online order around 09:00 hrs. The flower arangement was received at 10:20. the were well received from the Recipient. Kind regards.......LISTY

flowers were warmly received

Customer awarded 5 stars.

Great service, and very easy to do, makes presents etc alot easier when overseas

Morena, Thankyou for a speedy and efficient service, it was our first time in a very long time that we needed to get some flowers to a loved one at a very sad time, we appreciated the easy process and we were told the flowers were absolutely beautiful... we will use your services again and will pass the word about you - Thanks again Paurini/Matehaere whanau from the HOROWHENUA

Customer awarded 5 stars.

Excellent follow up service, confirming request and delivery.

Perfect in every way. Thank you!

Excellent service. Very happy with everything.

Very Happy and free Sun delivery!!

Good communication and service thanks

Quick Service and Beautiful Flowers. Thank you

I recently ordered from the UK to NZ via Bloomers Florist - the flowers arrived on time and were beautiful. Thank you

Just brilliant - so very helpful

All worked well with one very happy mother at the end of it all! Thank you

Customer awarded 5 stars.

Apparently a beautiful bunch of flowers and the delivery timing was so spot on.

Customer awarded 5 stars.

Customer awarded 5 stars.

I live in Brisbane and I have used Bloomers Florist a couple of times now. Their service is excellent and I that them very much for the lovely flowers they have put together.

The woven flax was a great touch!