---
Edible Blooms
Unit 5 / 44 William Pickering Drive, Albany, Auckland, 0632, New Zealand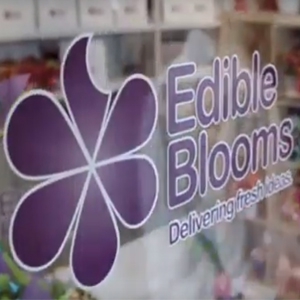 Address:
Unit 5 / 44 William Pickering Drive, Albany,
Auckland ,
0632
About Edible Blooms:
Edible Blooms is a National gift company offering a delivery service New Zealand wide. North Island is a next day and South Island takes three days. RD addresses you need to allow a week. Great gift ideas for men and women with a product range that includes gourmet chocolates and fresh fruit. Our blooms deliver a delicious experience and a smile so that you look good Monday to Friday delivery.
Opening Times:
Mon

9am - 5pm

Tue

9am - 5pm

Wed

9am - 5pm

Thu

9am - 5pm

Fri

9am - 5pm

Sat

9am - 2pm

Sun

Closed
We deliver flowers to:
Ahikiwi
Ahimia
Ahipara
Ahititi
Ahuroa
Aka Aka
Akerama
Albany
Algies Bay
Amodeo
Amodeo Bay
Aongatete
Aotea
Apata
Arai Point
Aramiro
Aranga
Arapae
Arapohue
Arapuni
Ararimu
Aratapu
Ardmore
Ardmore College
Aria
Arkles Bay
Army Bay
Athenree
Atiamuri
Atiamuri Bridge
Aukopae
Avondale
Awaawakino
Awakaponga
Awakeri
Awakino
Awamarino
Awanui
Awaroa
Awarua
Awhitu
Awhitu Central
Babylon
Bartlett
Bartlett's
Batley
Bayleys Beach
Baylys Beach
Bayswater
Beachlands
Bell Block
Belmont-nr-Milford
Bethlehem
Big Omaha
Blackpool
Bombay
Brighams Creek
Broadwood
Browns Bay
Bruntwood
Buckland
Buried Village
Cable Bay
Campbells Bay
Cape Runaway
Chelsea
Churchill
Claudelands
Clevedon
Coatesville
Colville
Coroglen
Coromandel
Cowes
Dairy Flat
Dargaville
Devonport
Donnellys Crossing
Doubtless Bay
Driving Creek
Drury
East Cape
East Tamaki
Edgecumbe
Eureka
Fairburn
Favona
Fernleigh
Fitzroy
Fort Galatea
Frankton Junction
Frasertown
Gate Pa
Glen Afton
Glen Eden
Glen Murray
Glen, Massey
Glenbrook
Glenfield
Glinkes Gully
Glinks Gully
Glorit
Gordon
Gordonton
Grahams Beach
Greenhithe
Greerton
Gulf Harbour
Guthrie
Hairini
Hakaru
Hamurana
Hamurana Springs
Hangatiki
Harapepe
Haruru
Hatfields Beach
Hautapu
Hauturu
Helena Bay
Helvetia
Henderson
Herekino
Herne Bay
Hicks Bay
Hikuai
Hikumutu
Hikurangi
Hikurangi Town District
Hikutaia
Hinuera
Hobsonville
Homai
Honikiwi
Horeke
Horoeke
Horoera
Horotiu
Hoteo
Houhora
Houpoto
Houto
Howick
Huapai
Huarau
Huia
Huirangi
Hukapapa
Hukerenui
Hunua
Huruiki
Kaawa
Kaeaea
Kaeo
Kaharoa
Kaiaka
Kaiaua
Kaihere
Kaihu
Kaikou
Kaimai
Kaimaumau
Kaingaroa
Kaipaki
Kaipara Flat
Kaipara Flats
Kairara
Kairua
Kaitaia
Kaitaratahi
Kaiwaka
Kakahi
Kamo
Kamo Town District
Kanohi
Karamu
Karangahake
Karekare
Karetu
Katikati
Kauaeranga
Kaukapakapa
Kauri
Kauroa
Kawakawa
Kawakawa Town District
Kawau Island
Kawhia
Kawhia Town District
Kawiti
Kenana
Kennedys Bay
Kerepeehi
Kerepehi
Kereta
Kerikeri Inlet
Kihikihi
Kihikihi Town District
Kimihia
Kinleith
Kinohaku
Kioreroa
Kirikau
Kirikopuni
Kirikopunui
Kiripaka
Kiritehere
Kiwitahi
Kohekohe
Kohukohu
Kohukohu Town District
Kohumaru
Kokakoriki
Kokapo
Kokopu
Komakorau
Komata
Komata North
Komiti
Kopaki
Kopu
Kopuawhara
Kopuku
Kopuriki
Korakonui
Kororareka
Kotemaori
Koutu
Kuaotunu
Kumeu
Lake Ohia
Leamington
Leamington Town District
Leigh
Lepperton
Longs Beach
Lower Kaimai
Lower Kohumaru
Lower Waiawa
Mackaytown
Mahanga
Mahanga Beach
Mahoenui
Mahurangi
Mahuta
Maihiihi
Maina
Mairangi Bay
Mairoa
Maitahi-nr-Dargaville
Makaraka
Makarau
Makauri
Makeokeo
Maketu
Mamaku
Mamaranui
Manawahe
Manawaora
Manawaroa
Manawaru
Mangaiti
Mangamuka
Mangaohutu
Mangaone
Mangapai
Mangatangi
Mangatarata
Mangatawhiri
Mangatu
Mangawai
Mangawhai
Mangere
Mangonui
Maniatutu
Manly
Manukau
Manunui
Manunui Town District
Manutuke
Mapiu
Maraeroa
Maraetai
Maramarua
Marangai
Mareretu
Marlow
Marohemo
Marokopa
Maromaku
Maropiu
Marsden Point
Marua
Mata
Matahanea
Matahina
Matahura
Matahuru
Matakana
Matakatia Bay
Matakohe
Matangi
Matangirau
Matapara
Matapihi
Matapouri
Matata
Matatoki
Matauri Bay
Matauwai
Matawai
Matawhero
Matiere
Mauku
Maungakaramea
Maungapohatu
Maungatapere
Maungaturoto
Mercer
Mercer Town District
Miranda
Mission Bay
Mitimiti
Mititai
Moeatoa
Moengawahine
Moerangi
Moerewa
Mokai
Mokau
Mokauiti
Morere
Motairehe
Motairere
Motatau
Motu
Motuhora
Motukaraka
Motumaoho
Motunui
Moturoa
Mount Rex
Mourea
Moutohora
Mullet Point
Murapara
Muripara
Muriwai
Muriwai Beach
Murupara
Narrow Neck
Naumai
Netherton
Nevesville
New Brighton
Newstead
Newton
Ngapipito
Ngapuhi
Ngapuke
Ngaroto
Ngataki
Ngatapa
Ngatea
Ngatira
Ngawaro
Ngawha
Ngongotaha
Ngunguru
Ngutunui
Nihoniho
Nihotupu
North Head
Northcote
Nuhaka
Nukutawhiti
Oakleigh
Ohaeawai
Ohaupo
Ohaupo Town District
Ohautira
Ohinemutu
Ohinepaka
Ohinepanea
Ohinewai
Ohirangi
Ohope Beach
Ohura
Ohura Town District
Oio
Okahu
Okahukua
Okahukura
Okaihau
Okau
Okauia
Okere Falls
Okete
Okiore
Okiwi
Okoke
Okoki
Okoroire
Okupu
Omahanui
Omahu
Omaio
Omana
Omanaia
Omanawa
Omanawa Falls
Omapere
Omiha
Omokoroa
Omokoroa Beach
Onaero
Onaeroa
Onairo
Onerahi
Onerahi Town District
Oneroa
Onetangi
Onetea
Onewhero
Ongarue
Oniao
Opaheke
Oparau
Opoiti
Oponae
Opononi
Opoutama
Opoutere
Opua
Opuatia
Opuawhanga
Opunui Marae
Orakei
Oranoa
Oratia
Orere Point
Orewa
Orini
Ormond
Oropi
Oruaiwi
Oruanui
Oruru
Otakiri
Otamarakau
Otangaroa
Otangihaku
Otaua
Otiria
Otoko
Otonga
Otoroa
Otorohanga
Otorohanga Town District
Otuhi
Otukou
Otumoetai
Oue
Owhango
Owhiro
Paemako
Paengaroa
Paerata
Paeroa
Paetawai
Pahi
Pahitoa
Pahoia
Paiaka
Paihia
Pakaraka
Pakatoa
Pakihiroa
Pakiri
Pakotai
Pakuranga
Pakurangi
Pamapuria
Pandora
Pandora Bank
Panguru
Panmure
Papakura
Papamoa
Paparata
Paparata Valley
Paparimu
Paparoa
Parakai
Parakakau
Parakao
Paranui
Paraoanui
Parapara
Parau
Paremoremo
Parenga
Parkhurst
Parnell
Parore
Parua Bay
Patetonga
Patumahoe
Patunga
Patutahi
Patutahi Town District
Paua
Pauanui
Pawarenga
Pehiri
Pehu
Penrose
Pepepe
Peria
Piako
Piha
Pikowai
Piopio
Pipiroa
Piriaka
Pirongia
Pohuehue
Point Chevalier
Point Resolution
Pokapu
Pokeno
Pokere
Pollok
Pollok Settlement
Pongakawa
Ponsonby
Porootarao
Poroporo
Poroti
Port Albert
Port Awanui
Port Charles
Port Fitzroy
Port Waikato
Portland
Pouto
Poutu
Poutu Point
Puahau
Puha
Puhau
Puhoi
Puhua
Pukapuka
Pukearuhe-nr-Uruti
Pukeatua
Pukehina
Pukehuia
Pukeinoi
Pukekapia
Pukemiro
Pukemiro Junction
Pukenui
Pukeowhare
Puketona
Puketotara
Puketui
Puketutu
Punakitere
Punaroma
Punaromia
Punganui
Pupuke
Purerua
Puriri
Putiki
Puwera
Raglan
Rakauroa
Rakautao
Ramarama
Ranganui
Rangi Point
Rangiahua
Rangiputa
Rangiriri
Rangitaiki
Rangitihi
Rangitukia
Rangiuru
Rangiwaea Marae
Raukokore
Raupunga
Rawene
Rawene Town District
Rawhiti
Red Beach
Red Vale
Redhill
Rehia
Renown
Reporoa
Rere
Riponui
Riverhead
Roto
Rotoiti
Rotokawa
Rotongaro
Rotowaro
Rotu
Rouiti Pa
Rowsells
Ruakaka
Ruapuke
Ruatahuna
Ruatangata
Ruatangata East
Ruatangata West
Ruatoki
Ruatoki North
Ruatoria
Ruawai
Ruawaro
Rukuhia
Rukuwai
Runaruna
Runciman
Russell
Russell Town District
Saies
Saint Heliers
Sentry Hill
Silverdale
Stanmore Bay
Surfdale
Swanson
Taemaro
Tahawai
Taheke
Tahekeroa
Tahere
Tahora
Tahorakui
Tahorakuri
Tahuna
Taikawhana
Taingaihe
Taipa
Taipuha
Tairua
Taitimu
Takaanini
Takahiwai
Takahue
Takapuna
Tamahere
Taneatua
Tanekaha
Tangaihe
Tangarakau
Tangiteroria
Tangitu
Tangowahine
Taniwha
Tapu
Tapuhi
Tapuwae
Taranui
Taraunui
Tarawera
Tarewa
Taringamotu
Tarukenga
Tatu
Tatuanui
Tauhoa
Taumangi
Taumarere
Taupahi
Taupaki
Taupiri
Tauraroa
Taurikura
Tautoro
Tauwhare
Tawharanui
Tawiti
Te Ahuahu
Te Akatea
Te Akau
Te Anga
Te Arai
Te Araroa
Te Atatu
Te Hana
Te Hapua
Te Hoe
Te Kaha
Te Kaiwhata
Te Kao
Te Kapu
Te Karaka
Te Karaka Town District
Te Kauwhata
Te Kauwhata Town District
Te Kawa
Te Kohanga
Te Kopura
Te Koroa
Te Kowhai
Te Maika
Te Mapara
Te Mata
Te Mawhai
Te Miro
Te Moari
Te Paki
Te Papatapu
Te Poi
Te Pu
Te Puia
Te Puia Springs
Te Puna
Te Puninga
Te Rapa
Te Rauamoa
Te Rerenga
Te Uku
Te Wairoa
Te Waitere
Te Waotu
Te Whaiti
Te Whanga
Te Whetu
Tepene
Thornton
Tikinui
Tikitere
Tikorangi
Tindalls Beach
Tiniroto
Tinopai
Tirau
Tirohia
Titirangi
Titoki
Toatoa
Tokaanu
Tokaanu Junction
Tokatoka
Tokirima
Tokomaru Bay
Tokorima
Tolaga Bay
Tongaporutu
Tongariro
Tongariro Bridge
Topuni
Torbay
Torehape
Torere
Totara North
Towai
Tryphena
Tuai
Tuakau
Tuakau Town District
Tuhara
Tuhipa
Tuhua
Tuparoa
Turangi
Turiapua
Turiroa
Turua
Tutamoe
Tutekehua
Tutukaka
Umawera
Upper Papamoa
Upper Waiawa
Upper Waiwera
Urenui
Urquharts Bay
Uruti
Utakura
Victoria Valley
Waerenga
Waerengaahika
Waerengaokuri
Waharoa
Waiatarua
Waiau Pa
Waihaha
Waiharara
Waiharera
Waihau Bay
Waihi
Waihi Beach
Waihopo
Waihou
Waikare
Waikaremoana
Waikawau
Waikiekie
Waikino popl
Waikohu
Waikokopu
Waikopua
Waikoukou
Waima
Waimamaku
Waimana
Waimangu
Waimata
Waimate North
Waimatenui
Waimauki
Waimauku
Waimiha
Waingaro
Wainui Beach
Wainui Farm
Wainui-nr-Gisborne
Waiotahe
Waiotahi
Waiotapu
Waiotemarama
Waiotira
Waiotu
Waipaoa
Waipapa
Waipapakauri
Waiparera
Waipipi
Waipiro
Waipiro Bay
Waipu
Waipu Cove
Waipuna
Wairakei
Wairata
Wairere Falls
Wairoa
Waitaanga
Waitahanui
Waitakaro
Waitakaruru
Waitanguru
Waitaniwha
Waitekauri
Waiterimu
Waitetuna
Waitewhena
Waitewhenua
Waitoa
Waitoitoi
Waitomo
Waitomo Caves
Waiwera
Waiwhio
Waiwhiu
Wakaremoana
Walton
Wangapara
Waotu
Warkworth
Waro
Wayby
Wekaweka
Wellsford
Welsford
Western Springs
Westfield
Westlake
Weymouth
Whakaangiangi
Whakaki
Whakamarama
Whakapara
Whakapirau
Whakatiri
Whananaki
Whananaki South
Whangamarino
Whangamata
Whangamumu
Whangapara
Whangaparaoa
Whangape
Whangapoua
Whangara
Whangarata
Whangarei Heads
Whangaroa
Whangaruru
Whangaruru North
Whangaruru South
Whangateau
Wharehine
Wharekopae
Whareorino
Wharepaina
Wharepapa
Wharepoa
Whareponga
Wharepuhunga
Whatatutu
Whatawhata
Whatoro
Whenuakite
Whenuapai
Whirinaki
Whitakere
Whitehall
Whitford
Whitianga
Wiri
Woodcocks
Woodhill
Woodleigh
Pukekohe
Waiheke Island
Papatoetoe
Glendene
Overview for Edible Blooms
All reviews for Edible Blooms
I sent this beautiful arrangement of edible chocolates to my sister-in-law for her 70th and she absolutely loved them! Thank you for making her day and for getting them on her big day!

Ordered from Uk for friends in NZ ... order delivered in plenty of time for their special occasion and they looked perfect on the picture they sent me, thank you direct2florist.

Thank you for your easy communication and early delivery. My friends were delighted.

I couldn't have asked for an easier and more stress-free transaction! Everything worked out perfectly and the 'bouquet of chocs' was even better than they looked on the website. I seriously couldn't fault the service in any way. Top marks from me, I'll definitely be using you again!

Great personal service - they contacted me personally before accepting my order to advise me they could not deliver the day I was requesting...really appreciated this.

My best friend was in absolute awe at the beauty of her bouquet. This was an international order so I was very pleased to hear the results were better than I expected. Thank you to Edible Blooms who were very helpful and pleasant to deal with when I made enquiries. "Direct2florist.com - this website is now in my favourites. Thanks to everyone.

Thankyou, my daughter was so pleased with her chocolates happy christmas to all of you

Receivers of bouquet said it was exquisite,gorgeous and beautiful.Thanks to Sarah who made every effort to foresee that our bouquet reached its destination.Absolute excellent service.I would definately recommend to anyone here in South Africa.Thanks Sarah n God Bless Michelle

Brilliant service, delivery was made & very happy to say courier used discretion to leave box at my friends place. Never an easy task when you live overseas. Thank you Sarah for making this so easy for me & pleasant. I would defiitely recommend you & would most def use your service/company again, Warm regards Vickie (:

Very easy to use, and great communication

Customer awarded 4 stars.

Customer awarded 5 stars.

Customer awarded 4 stars.

Recipient was really happpy. THANKS soo much

I made my order from Argentina, and It worked great, really simple. The gift was really nice, and nicely wrapped. They delivered with no problems. Sarah Bruce is a great person to comunicate with and she guided and replied all my questions really nicely.
The Happy Birthday bouquet can be delivered anywhere in New Zealand to make the Birthday day extra special.


NZ$
85.00
including delivery
Add to Basket
Chocolate Flowers delivered New Zealand wide


NZ$
110.00
including delivery
Add to Basket
Chocolate flowers delivered New Zealand wide.


NZ$
100.00
including delivery
Add to Basket
Chocolate flowers delivered New Zealand wide


NZ$
100.00
including delivery
Add to Basket
Giving Tuesday
Added on 30/11/2017by Edible Blooms
About Edible Blooms
Added on 30/11/2017by Edible Blooms
Because Love is worth celebrating
Added on 30/11/2017by Edible Blooms
Christmas 2017
Added on 01/12/2017by Edible Blooms